We have a lovely group of faithful and gifted Sunday school teachers and helpers who have a passion to teach and inspire children to grow in the wisdom of His word. Everybody involved holds a current police and working with children's check. Sunday school sessions are held after the worship service during school terms.
ECCEK nursery (under 5)
We have a cozy room filled with toys to accomodate parents with toddlers and infants. There are speakers inside so that parents are able to hear the service.
ECCEK early primary (prep - grade 2)
A semi-structured program for pre-schoolers to learn about God through learning scripture, music, games, read alouds and simple craft activities.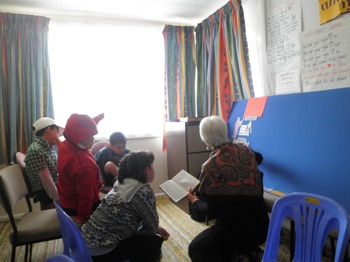 ECCEK  older primary (grade 3 - grade 6)
A program for primary aged children to join together in prayer, music and the study of God's word through bible reading and learning memory verses.